South Korean partners come together at the Re-imagining TB Care initiative's first Collaboration Workshop to leverage their strength in R&D and health technologies for TB services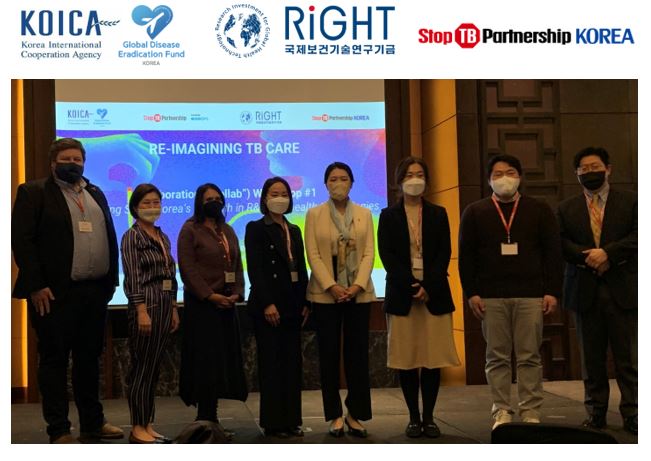 Over 60 South Korean academic/research institutions, civil society, developers (multinationals, small- and medium-size enterprises (SMEs), start-ups, etc.), non-governmental organizations, private investors (impact investors, venture capitalists, etc.), and technical partners gathered to discuss the challenges and opportunities related to the:
 TB status and response in South Korea and globally;
South Korean research and development (R&D) funding and landscape for TB and global health; and
Accelerating the roll-out (from pilot to routine use) of TB innovations in TB affected countries.
Hon. Hyun Young Shin and Hon. Min Seok Kim from the National Assembly, Ms. Youn Soo Lee, Director General, Climate Crisis and Pandemic Response at KOICA, Mr. Rouslan Kats, Head of Political, Economic, and Public Affairs at the Embassy of Canada to the Republic of Korea, and Dr. Hani Kim, Executive Director of the RIGHT Foundation were some of the high-level speakers who attended the Collab Workshop and emphasized the importance and value of ending TB by 2030 and the critical role of TB innovations in achieving this goal.