The Research Investment for Global Health Technology Fund, or RIGHT Fund, plans to invest 6.8 billion won ($5.7 million) into four public health projects in developing countries this year.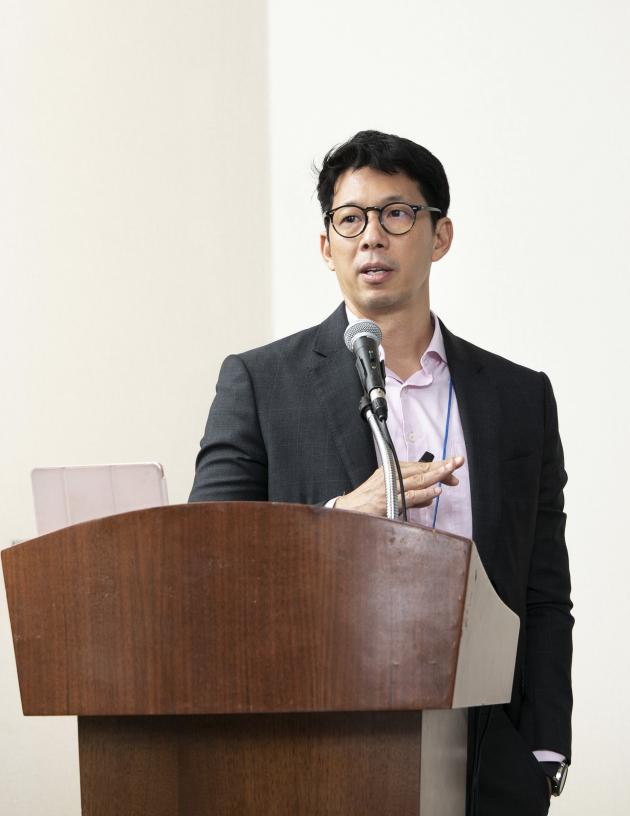 "After the first request for proposal was released last October, and following an extensive two-tiered review process, we selected four projects for an award," RIGHT Fund CEO and Executive Director Kim Youn-been said during a forum on Wednesday.
The projects include two for vaccines, one for diagnostics, and one for therapeutics.
More specifically, the recipients of the fund's money include LG Chem's optimization of production of a hexavalent vaccine of existing DTwP-HepB-Hib vaccine plus inactivated poliovirus vaccine, SK Biotek, and Medicines for Malaria Venture's (MMV) development of low cost, a continuous-flow manufacturing process for ozonide-based antimalarials.
SD Biosensor and PATH's development of a second-generation test for identifying Glucose-6-phosphate dehydrogenase and EuBiologics, the International Vaccine Institute (IVI) and MGH-Harvard's development of cholera conjugate vaccine will also receive funding from the foundation.
During the forum, RIGHT Fund also announced plans for the second round of request for proposals.
"The request for proposal this year will focus on R&D initiatives for therapeutics, vaccines, and diagnostics that can help prevent or alleviate infection as well as the progression and proliferation of endemic or new infectious disease in developing countries," said Bryan Yeung, senior director of strategy at RIGHT Fund. "The RIGHT Fund plans to select up to 10 projects this year and announce awardees in the first half of 2020."
Applicants should submit their "Intent to Apply" by Aug.17, he added.
The RIGHT Fund is a nonprofit foundation established in July 2018 through the public-private partnership between the Ministry of Health and Welfare, five Korean biopharmaceutical companies — SK Bioscience, LG Chem, GC, Chong Kun Dang, and Genexine — and the Bill and Melinda Gates Foundation.
The foundation aims to promote global health equality by investing 50 billion won into companies that help to address such issues until 2022.